This is Day 1 from the #UnashamedList Series. For the intro/what's Jas getting into now?, start here.
Porn is crazy addictive. Yes, some may feel revulsion, but others glimpse a few seconds and get hooked. I know.
I'm not the only one. A Porn Kills Love/ Fight the New Drug Movement is happening in the US.

So how did porn meet me?
In the 80's & early 90's we didn't have tablets, laptops, internet or smartphones. My parents were always open, but they never told me to look out for images with naked people, or why (who thought of that back then?).
One day I stumbled on the "porn channel" and didn't tell them.
Digital TV has pretty good parental blocks, but pre-digital TV didn't. If you flipped channels up and down you'd catch images and sounds of the porn.
Gabe Deem's Story: Unable to Perform – Discovering The Prob W/Porn

Being sexualized at an early age sucks.
It wasn't just the porn. I had already discovered an orgasm accidentally during an unsupervised bath time. Woops. And it's possible to get hooked.
Wouldn't it be cool if Kids could just be Kids?

Are regular relationships possible in a sex-saturated culture?
Porn is readily available, even to little children (1/10th of all users). When they learn letters, they can type a few simple things and get blasted. Our brain wiring is designed to mirror when young, so minds are getting hijacked.
"Yes, as a society we have a problem. But we're also the first generation aware of the science of porn, and with the heart to fight it." (click to tweet)
Tip: Multimedia clip shows how each generation is born into a world decided generations before, porns surprising origin, and our collective power to change things (2mins, worth it).
Dear Porn,
You're a terrible spokesman for relationships and love.
You wreck expectations and damage our physical abilities for arousal and climax–especially for the guys! I hate you, heartbreaker.
You're like a slave-master or evil magician turning people into objects and making self-gratification priority one.
You steal and destroy the real beauty and authenticity of love, sex and relationships. (tweet)
But Porn, you greedy, relentless traitor: Society is on to you.
And I'm so done.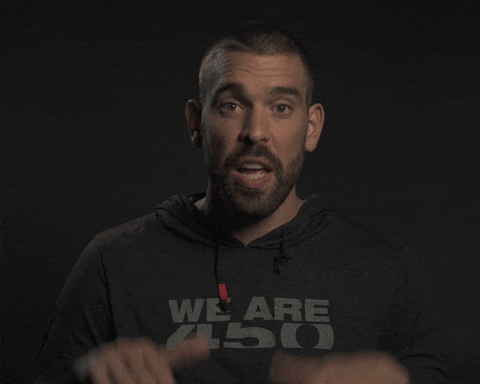 This isn't a post about the industry, or its contribution to increased exploitation and abuse of children, or that 1 in 10 visitors to the sites are kids younger than 10 years old.
This is just me saying: I know what it's like to be addicted,
I know it's possible to not even know,
Written forms of porn can be addictive too, and
It IS possible to kill the habit. (tweet)
When I realized it was a problem (post-marriage), I knew I needed to turn from all forms. Cold Turkey.
It was heavy, primarily because I started remembering incidents from my past that devastated my now adult heart.
I even had a faith crisis, wondering if I was really "saved" or needed to be baptized again.
God met me in the ocean once, still heals my heart with grace.
As a parent, the threats to kids are worse than our day, and closer. Start a conversation BEFORE YOU THINK YOU NEED TO. Stay open and understanding. Your own wifi network may be secure, you may have a screens-in-shared-spaces-only policy, but you don't know the set-up in someone else's family (eg playdate), or what they might see at a playground. (P.s. porn is also being used to groom children for abuse).
Check links at the bottom on porn-proofing kids and being a supportive adult if exposure occurred.
To the Kids & Youths: You're absolutely not alone. 1 in 3 under 18 experience some form of sexual abuse–but porn isn't sexual abuse? Its actually one form and that's partly why that number is so high (nu.nl).
I know about the pull to watch, and the shame. Being aroused is part of our natural wiring as sexual beings, but it's being hijacked (explanation).
The images are everywhere—movies, media, books–and they keep coming. But get the facts:
It's a drug, and one we're so much better off avoiding.
---
Check tomorrow for Day 2 in this #UnashamedList series.
-Series start here.
-Follow blog/series by clicking button on bottom of homepage (if you're mobile), or in sidebar if you're on desktop.

****
Hey, I'm Jasmine, about to get coffee and wondering: What about you?
What are some lessons you wish you knew sooner? If you have kids, did you shared some of your mess with them? Why or why not?
Post a comment below. Please also share this post/series with any youth in your life. ❤
---
Links of Interest
---
Image Credits:
-Cover: Terry Crews rocking his Porn Kills Love shirt. One of many Hollywood Actors speaking up/out on the harmful effects of porn.
-CAN DO Plan, one of the many free resources from Protect Young Minds.org
-"We're Done" gif via gify.com.
– Repaired pottery pic via bing.net
-We shine like lights in the heavens.. Lamps photp by Krissia Cruz via unsplash
-Confined Ocean, "Me" exhibition from collaborative in Mori Museum, found via ThisIsColossal.com.